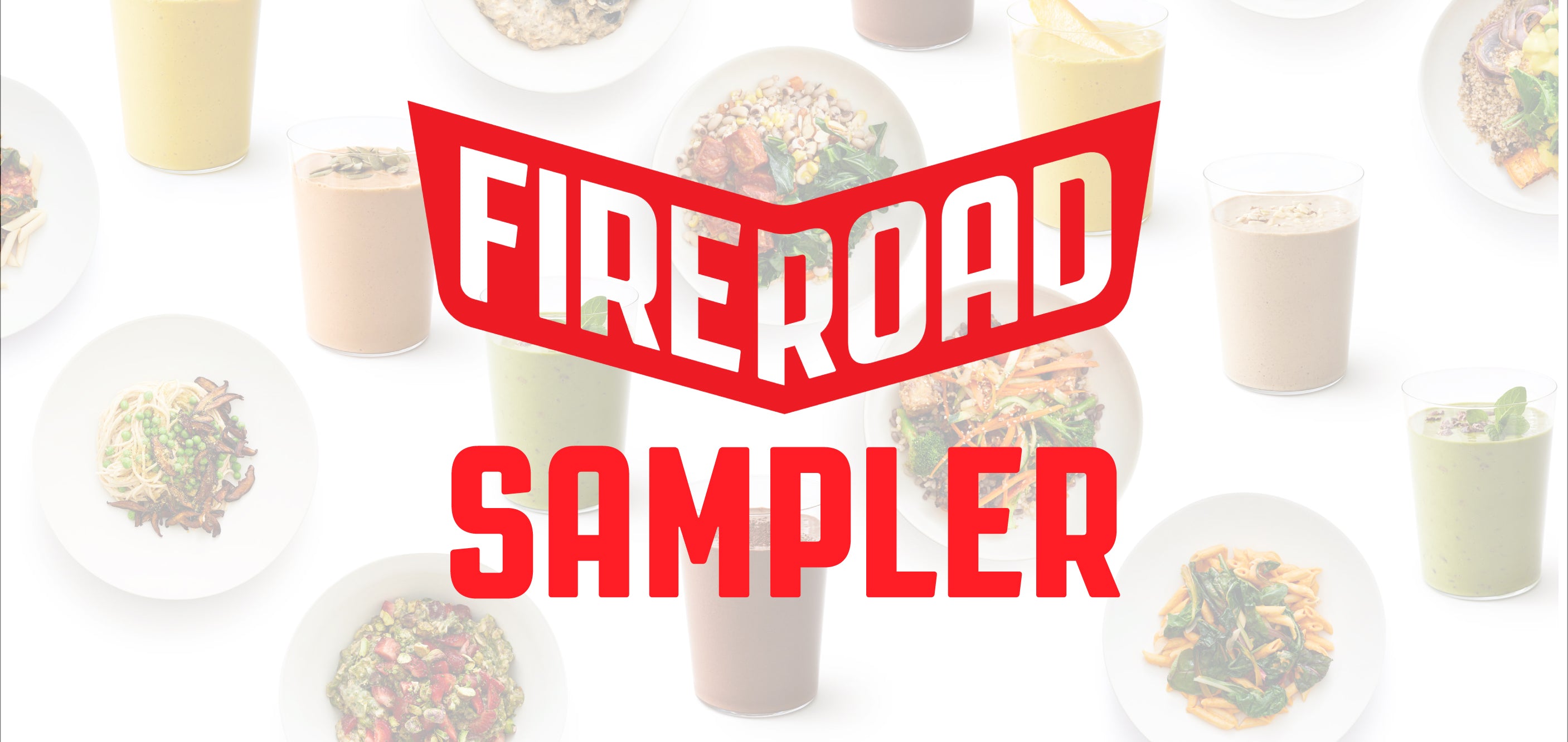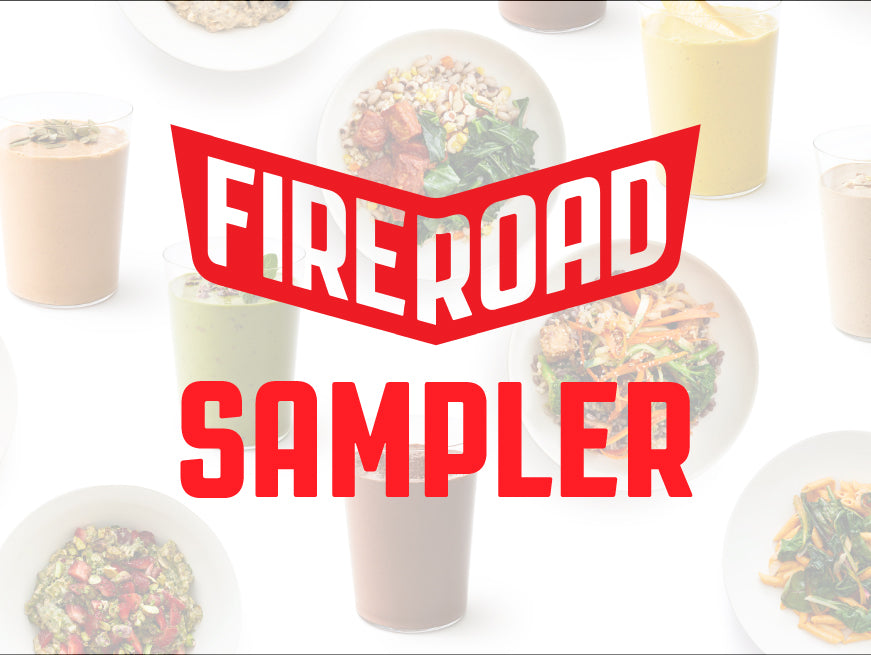 New to FireRoad?
We've got a FireRoad Sampler box for you!
The FireRoad Sampler is a collection of our best-selling items so you can sample FireRoad. Specifically, the FireRoad Sampler is 2 items from each line for a total of 12 items. You can swap any items you like (or add or subtract) so you only order what you want. But we've served up some recommended favorites as a place to start.
Each box contains
2
Harvest Bowls
2
GF Pastas
2
Performance Soups + Stews
2
Smoothies
2
Overnight Oats
2
Energy Bites
Get Started
A typical FireRoad Sampler box with 12 items starts at $116 but pricing can vary if the order is modified to add or subtract meals.